Expérience : At least 8 years of experience
borea targets the mission of contributing to the energy and ecological transition by connecting people and projects.
Since 2016, we have been supporting companies working for a green energy mix in the search for talent. Today, we are recruiting for our client, a Government & Public Affairs Representative.
Our client aims to be a notorious company in the renewable or low-carbon hydrogen market in France and Europe.
Vos Missions
Reporting to the Chief Development Officer and part of the Development team you will be in charge of:
Policies, Regulation and Incentives watch and analysis:
Carrying out a constant watch and analysis of laws, regulations, incentives, subsidies and policies to be implemented in France and the UE related to companie's business and H2 sector
Building a network of relevant interlocutors and committees at local, national and UE level.
Traducing these analyses into useful material for companie's business models elaboration
Project development, authorizations and subsidies managment:
Support the COO and CDO teams in the efficient elaborating and managing permitting
Identifying and managing most adequate subsidy(ies) lines for each portfolio project
Establishing and managing relations with relevant public entities necessary for project development, obtention of authorizations and subsidies
General representation of the companie toward public entities
Ensuring the company's representation in front of public entities, administrations, committees and working group, (ADEME, ministers, etc…)
Along with other team members, participation to the Business Models elaboration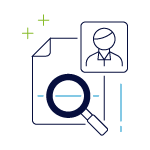 Profil recherché
Graduate from Master in Public Affairs, Grandes Ecoles or equivalent, you also carry a minimum of 8 years of experience within :
– Energy Policy Regulation, Planning, Implementation or Supervision as officer within an administration or public entity
(Regional or national administrations, ADEME, etc.)
– Or as a Responsable for Public Affair in a private company with in the energy (preferably renewable) sector
– Or as a consultant with an extended experience with energy policies and public affairs
Skills
– Excellent communication and representation skills
– Excellent analytical skills and sens of synthesis
– Good knowledge of administrations functioning
– Good understanding of energy laws policy and regulations in France and or in the EU
– Good command of English and French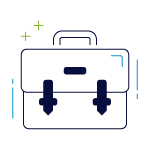 Le poste
Remuneration: Commensurate with experience
Location: The position is located in Paris.
Reference: 5622
borea your expert in the search for talent in the energy and ecology transition offers you this new challenge.
Contact us soon to talk more about this opportunity.